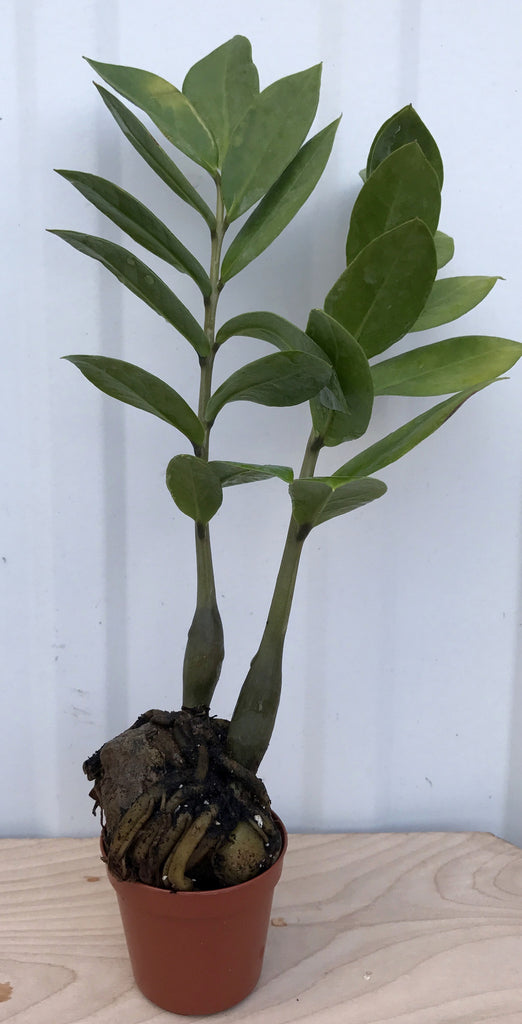 ZZ Plant ~ Zamioculcas Zamifolia (Eternity Plant)
The ZZ plant is quite extraordinary and interesting house plant. The leaves are glossy green and can look so perfect, .. that it looks fake. The plant doesn't "grow" for most of the year. Stays the same until it sends up new shoots.  In a span of couple of weeks, new shoots grow and unruffled with new leaves. Then it is done until the next growth spurt. 
Easy to grow and thrives on neglect. Water once every 1-2 weeks. DO NOT OVER-WATER. It grows well in a variety of light conditions. Harsh direct sunlight should be avoided. Fertilize lightly every couple of months. 
The plant offer is about 6" tall, similar to the photo. It will be send without container and securely packaged. This is a well rooted plant. Plant in a gallon container upon arrival. 
---
Share this Product